Be Bold, Display your Quilts by Storing them in plain view
Part 2
You have quilts you love and are proud of. You want your friends and family to experience them. You also know you need to take good care of them. Think about using them only in the coldest month(s) of the year and then storing them the rest of the year. "I do that already," you say. Store them in plain view!
There are multitudes of storage options, but the greatest bang for the buck is to keep your quilts where you can see them, where your guests can see them. Here are a few ideas for storing them while also showing them off on the off-season.
Storing Cabinets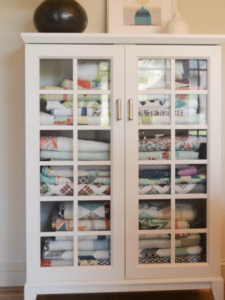 Placing them in a freestanding cabinet is a great way to store AND display. Find a cabinet with glass panel doors or an open cabinet with only shelving.
There are multitudes of cabinets that will fit the bill. General storage cabinets and curio cabinets are perfect. They probably already have glass panels in the doors. You may already own one that is just right for the job or find one in a furniture store near you. Spend a little time searching, and you can find cabinets in a style that fits your home and will make your quilts happy.
You can rework an old gun cabinet and add glass to the doors. Antique storage cabinets will work great. You can't spend a lot of time and money refinishing a cabinet, you say. Just take out the door panels and repaint. Who needs glass. Or heck, take the doors entirely off. Not much work and you have a fabulous cabinet.
Try these Resources for cabinets:
Urban Outfitters
Crate and Barrel
Pottery Barn
Room & Board
Wayfair
West Elm
Display Tables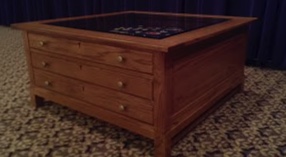 You can place quilts under a console table. If a table has a shelf under it or a "floor" that you can set things on, use it. Find a shadowbox coffee table. What are you waiting for? Place your quilts inside!
Bookcases
The right bookcase can make for a beautiful presentation. Check to see what looks better, folding the quilts or rolling them. If the bookcase has cubbies, that's great too. However, it may mean you are restricted in size. Find a nice wireframe cube to place the quilts in for an added touch.
Wall Mounted Rack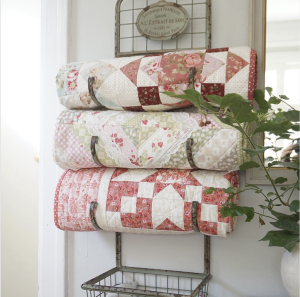 Quilt racks can be very decorative or plain, large or small, antique or modern. You pick. It may be a good choice if you only have a few quilts. And they look the best rolled up and stacked. Plus bonus, they do not occupy floor space. Instead, they are mounted to the wall.
Wall Ledge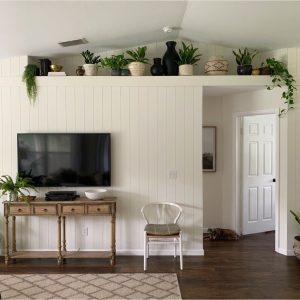 Does your home have a wall ledge? You know, a shelf at the top of one of your walls. Be forewarned, though, on this idea, areas like this collect a lot of dust. So first, make sure the space isn't humid at that level of your room.
For any of these open air ideas, know that you will need to be careful not to let them collect dust. Also, for all of these situations, do not place them where they get direct sunlight or high humidity.
Get creative. Place them in a protective box similar to THIS in the areas which are open to dust. The box is decorative and has a window.
And as always, unfold them on occasion to check how they are looking and refold differently, so they don't get permanent creases. Take a look at my post on storing quilts HERE.
These are just a few options. Be creative! Please share below in the comments if you have an idea for storing quilts on display. I'd love to hear and see a picture of other ways to display and store at the same time.
Snuggle Up!
Acela